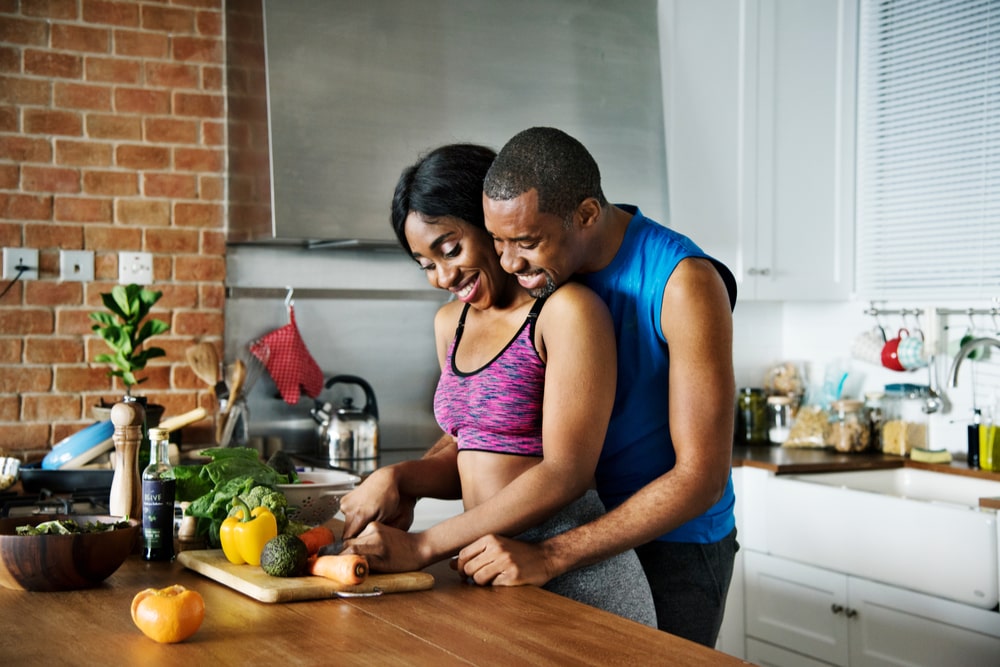 Come January it seems like "lose weight," "get in shape," or "eat healthier" are at the top of just about everyone's New Year's resolutions. And while the Lean Cuisine meals and Special K cereals may conveniently go on major sale this time of year, here at Basket we believe in the power of fresh foods.
Take a look at some fresh and unique ingredients we think you should be adding to your shopping list in 2019 to help adhere to those New Year's resolutions.
1. Edamame
If you're a fan of Asian cuisine, edamame likely isn't new to you. Often served as a hot appetizer, edamame is a popular plant-based snack that's tasty and free of added sugar. You can find edamame in most grocery stores, either shelled or in the pod, fresh or frozen. They're derived from young soy beans which have been harvested before they've ripened or hardened.
Edamame is high in protein, calcium, vitamin C, and other key nutrients. In fact, just one cup of the tasty snack provides 10 percent of an adult's calcium needs, 20 percent of iron, 52 percent of vitamin K, and the full recommended amount of folate. Evidence suggest that foods like edamame can even decrease the risk of diabetes and heart disease, and promote a healthier complexion and hair.
Basket Pro Tip: Boil shelled edamame for 5 to 10 minutes and sprinkle with sea salt for a quick snack, use as a replacement for peas, or add to soups, rice dishes, or salads.
2. Chia Seeds
Chia seeds contain healthy omega-3 fatty acids, antioxidants, protein, and carbohydrates. They're excellent for weight loss, as they expand in the belly which helps you to feel fuller and eat less.
As a key component in healthy and quick meals, chia seeds have experienced quite a surge in popularity in recent years. Trendy dishes like açaí bowls and affordable recipes such as overnight oats both call for the addition of chia seeds, which add flavor and a burst of fiber. Pick up some for yourself and try incorporating them into your morning oatmeal or smoothie to keep hunger at bay.
3. Grapefruit
Did you know that grapefruit is actually one of the healthiest citrus fruits? Offering a powerful blend of fiber, potassium, vitamin C, and lycopene, eating grapefruit has been shown to not only reduce cholesterol levels, but also reduce insulin resistance. Even more, this incredible citrus fruit is known for its ability to aid in weight loss.
In a study of 91 people, those who ate half a fresh grapefruit before meals lost 2.9 pounds more weight than those who didn't. Try grapefruit as your new morning kickstarter, or use it in place of other citrus fruits in your cooking.
Basket Pro Tip: Grapefruit can be used in place of oranges and tangerines in plenty of recipes, such as fresh citrus and spinach salads and citrus marinated chicken.
4. Guava
Guava is high in antioxidants, folate, vitamins, and fiber. In addition to being a great addition to a healthy New Year's resolution diet, guava also helps reduce inflammation in the body, helping to alleviate pain caused by arthritis or chronic stress.
This tropical fruit adds a refreshingly sweet flavor to plenty of dishes while simultaneously providing 107 percent of the recommended dose of vitamin C with just one ounce. Likewise, guava aids digestion, helping fight tummy bloat and improve regularity.
5. Brussels Sprouts
We know. Brussels sprouts have long been a vegetable we shoved to the side of the plate, hid under a napkin, or subtly fed to the dog. But as we've matured we've grown to appreciate the taste of a Brussels sprout – especially one which has been drizzled with balsamic vinegar and slow roasted in the oven.
For those looking to adhere to a new diet, Brussels sprouts are low in calories but high in plenty of nutrients, including vitamin K and C as well as fiber. Additionally, these green guys have potent anti-inflammatory and antioxidant properties which help to support your body's natural detoxification process.
Why Fruits and Vegetables?
Fad diets really like to rear their heads in the New Year. With a slew of popular diets and appetite suppressants bombarding your news feed, good ol' fashioned fruits and vegetables can fall to the wayside. Regardless of what trendy protein shakes are being celebrity-endorsed online, the truth is that the best thing for your body is naturally occurring nutrients, fats, and vitamins that are easily digested and absorbed.
There are quite a few reasons why fruits and vegetables should take the place of these popular diets, including:
A diet rich in nutrients gives your body fuel it needs to support workouts
Smaller portions allow you to stay fuller longer
You can eat more and still lose weight
Plus, did we forget to mention that fruits and veggies are affordable? Even frozen produce packs a punch of nutrients and antioxidants necessary to help the body support a healthy digestive system and shed some unwanted holiday weight. Just be sure to check the label before tossing any veggies or fruits into the cart – avoid anything that has added sugar, salt, or preservatives.
Well, are you ready to tackle your 2019 New Year's resolutions? Geared with fresh ingredients, fresh recipes, and savings on all of the above, Team Basket is ready to help you adhere to those goals.