Basket is proud to announce its latest innovation in grocery shopping that puts the #ShopperFirst - the Personalized Circular!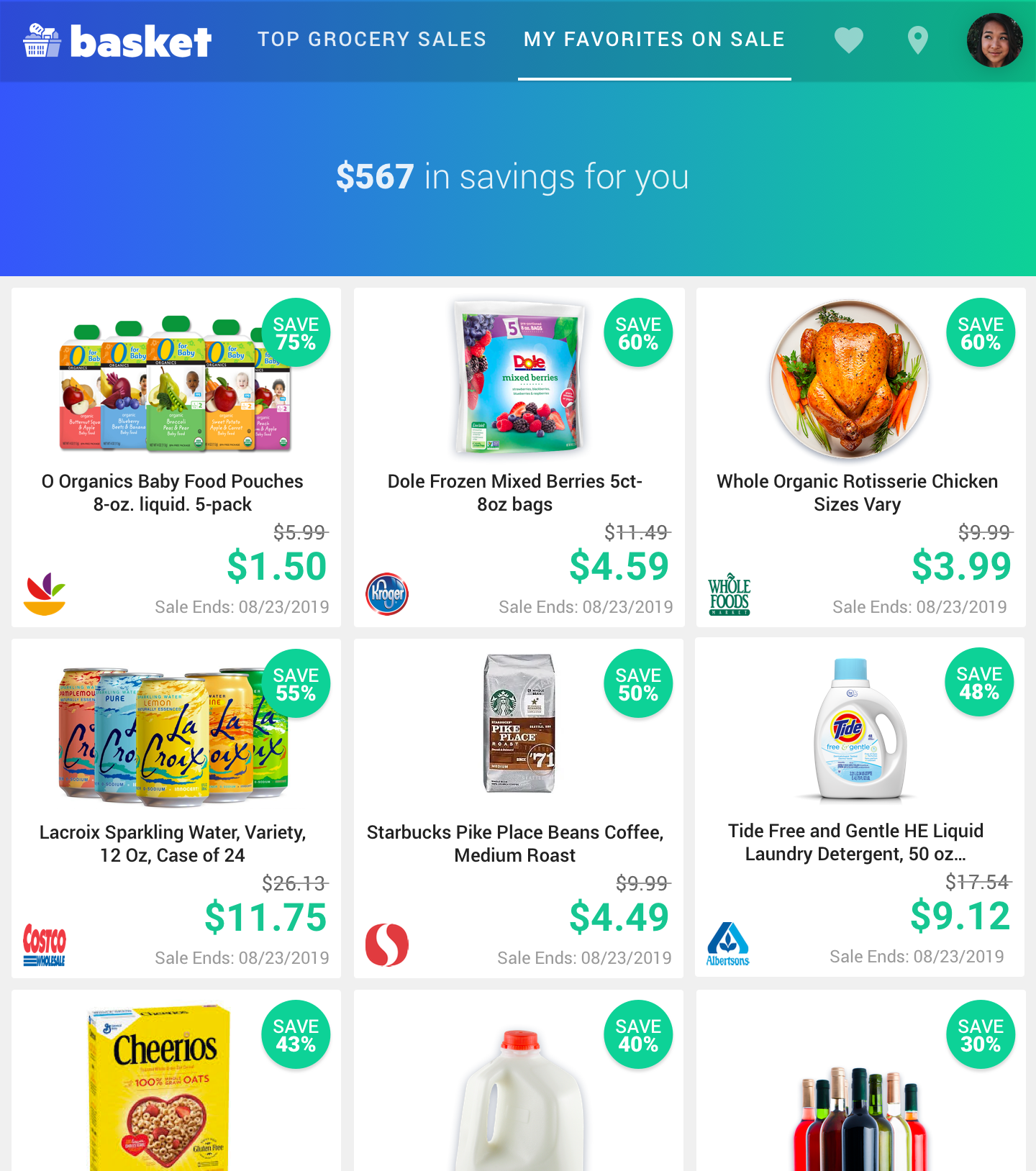 When you build your shopping list with Basket, you know you're going save time and money every time. When you build your shopping list in the Basket app, you immediately find which store carries all your favorite products and what the price savings available is near by or online. But what if Basket was searching for those savings even in between shopping trips to help you save even more?
Well now that dream has become a reality! The brand new Basket Personalized Circular is live and you can be one of the first to test it out! We are taking personalization to a whole new level and we can't wait for you to see the magic for yourself. When you sign up for the Personalized Circular, you are putting Basket to work for you all of the time, not just when you're on your way to the store. Basket and our community are constantly updating prices and through the Personalized Circular, you will always know when your favorite products go on sale and when your favorite stores are having sales that are bigger than normal.
When you see your Personalized Circular arrive in your inbox for the first time, you'll be as excited as we are. Everyday, you'll see sales on your favorite products at your favorite stores waiting for you in an email. The more you interact with your very own Personalized Circular, the more personalized it becomes. To check it out for yourself and see the magic that Basket is bringing to your community, click here.